Modern dentistry—with its biomaterials, advanced implant techniques, cosmetic emphasis, state-of-the-art laboratory procedures, local anesthesia sophistication, and wonder drugs. Is one factor any more important than the other? Yes. But it's not in this list.
As dentists, dental hygienists, dental assistants, and office managers, we must never lose sight of the fact that we are treating real people, not actors, as TV commercials lead us to believe.
Dentists often approach me at a podium, by email, or at a reception to share the following sentiments:
"I've never needed to use sedation for my patients. I'm a gentle, patient, communicative person and use tender loving care to get my patients through a tough appointment."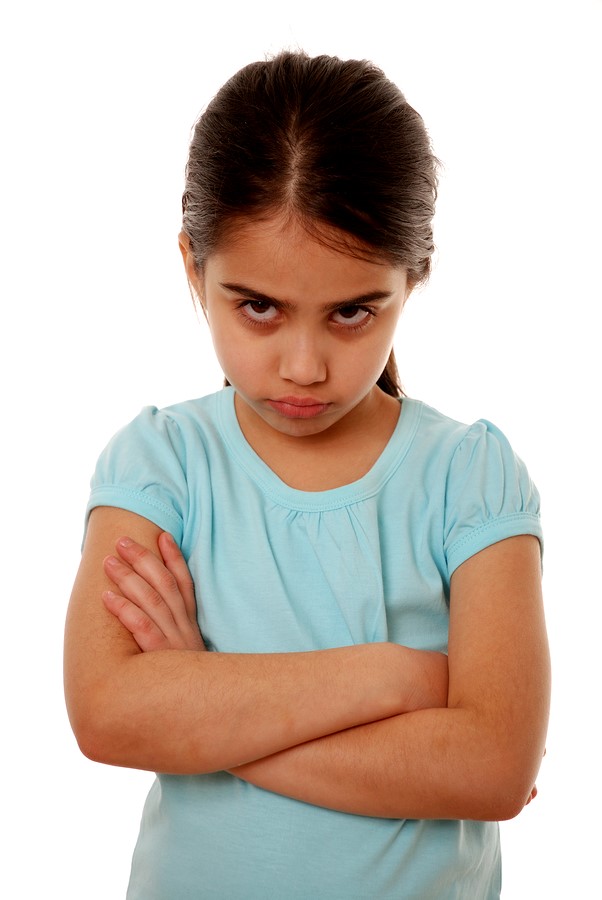 "I've only ever referred one difficult to manage the child in 30 years of practice."

That's admirable. But sooner or later, if a dentist practices long enough, a patient will have an indication for referral.

Here's another example:

"I treat a lot of senior citizens in my practice who have a variety of medical issues such as heart problems, diabetes, and physical and mental challenges. They just don't need sedation."
The stress of a dental appointment and myocardial compromise don't go well together. Cardiac patients, those with high blood pressure, and of course, the apprehensive patient can all benefit from a reduced stress level.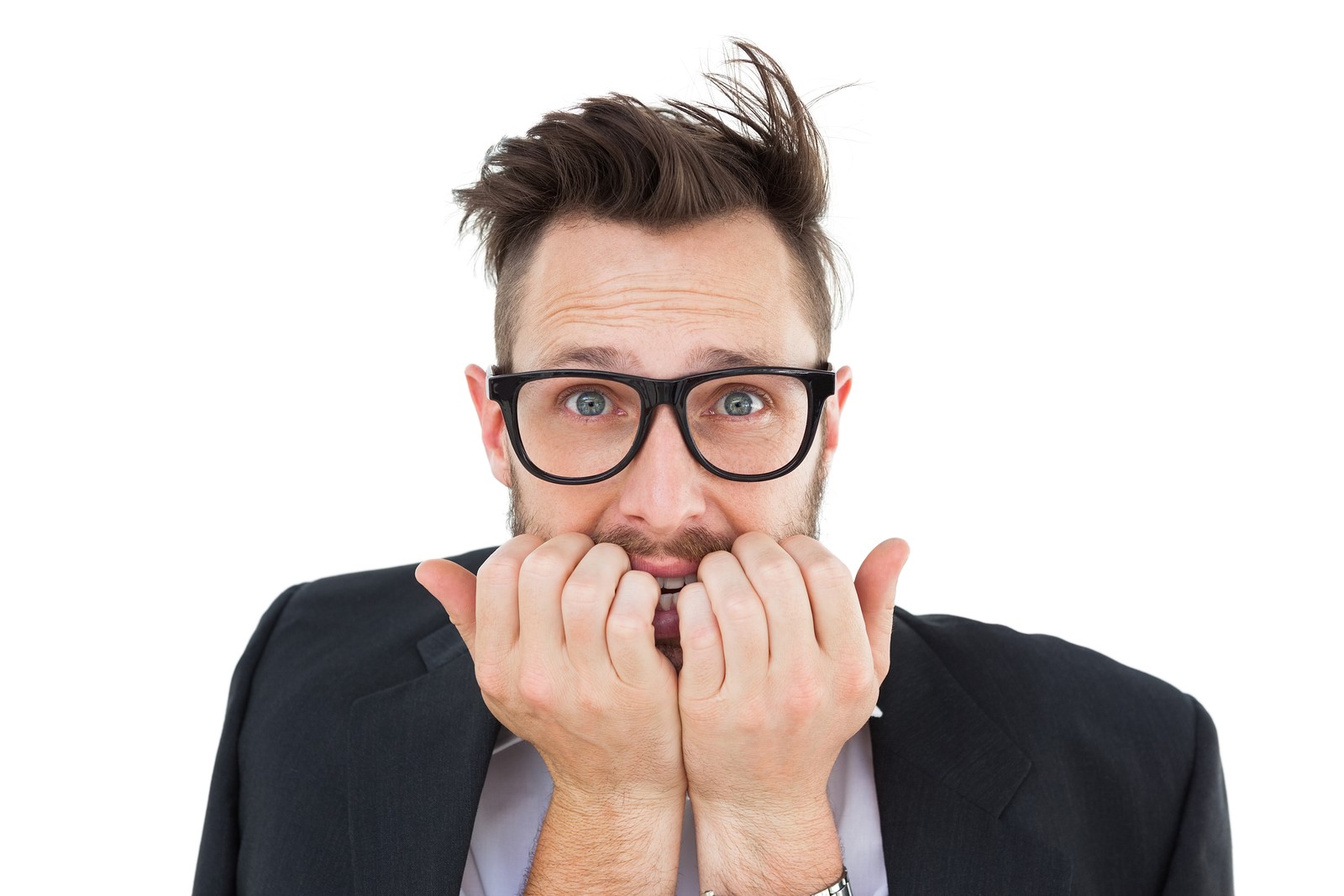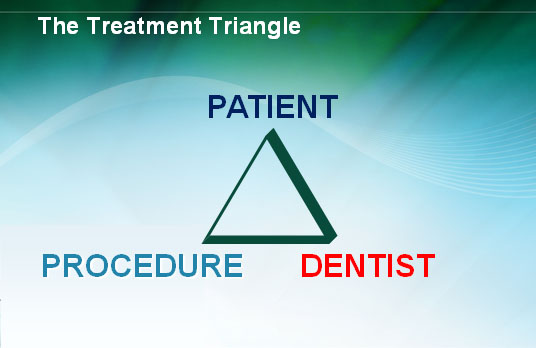 The ADA has found that a significant portion of the population—around 85 million Americans—avoids dental treatment due to fear. It's ranked up there with public speaking, heights, flying, snakes, claustrophobia, and crowds. As with any therapeutic treatment modality, patient management by sedative inhalational gases or oral/IV medications such as midazolam (Versed®) could help the patient feel better about dentistry, make the appointment go by faster, or provide memory gaps in parts of the appointment that really don't need to be remembered.
Some dentists who use sedation say it may be the only way to get certain patients into the dental chair. Parents of uncooperative, caries-ridden children feel it may be the only way their child can be managed.
So, how does a practitioner deal with the major disadvantages of oral sedation, namely "guessing" at a dose because titration is impossible? And what happens if it's the wrong guess? How do you minimize the time of onset? Doesn't waiting for it to work just exacerbate an already apprehensive patient?
MINIMIZING THE ORAL ROUTE DISADVANTAGES:
How do you choose a dose? The first appointment is a true guessing game, but the guesswork can be successfully reduced by considering a few practical and rational patient factors:
Body weight: adult vs. child.
Age.
Level of apprehension.
Drug experience—including prescription drugs, over-the-counter medications, drug tolerance and dependence, chronic prescribed medications, benzodiazepine history, and liver enzymatic induction.
Difficulty of the dental procedure.
Time required to treat the patient and appointment length.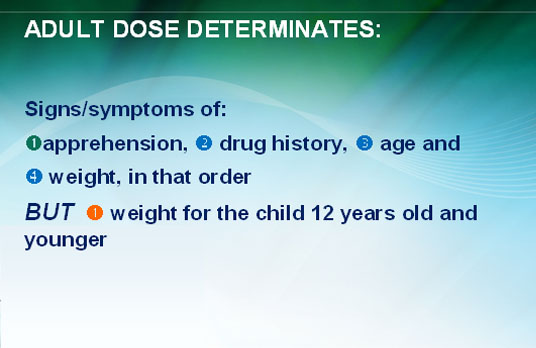 WHAT TO USE? Prototype: Triazolam - Halcion®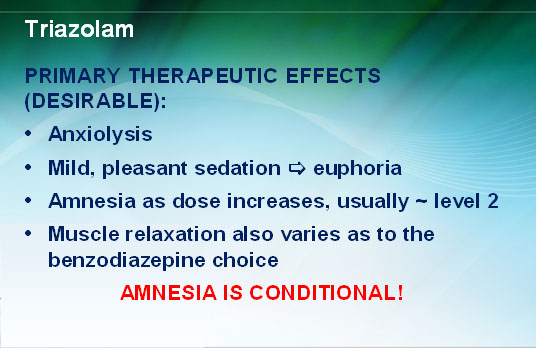 What do I mean by "amnesia is conditional?" Isn't that why a benzodiazepine is administered? Yes, but there are two overriding events that negate amnesia:
Trauma/Pain:
Example: You're elevating a patient's lower third molar that is not adequately anesthetized, and you repeatedly tell the patient, "It's just pressure," while all the while thinking, "They won't remember it anyway." This couldn't be farther from the truth. It hurts!
Audio Comments:
During a procedure, you say something like, "Don't you love my new Porsche? I'm going to Hawaii for a month." This conjures anger and resentment in the patient, and may also give way to a "have" vs. "have-not" emotion.
In other words, anything that stimulates physical pain or an emotional reaction from the patient, such as envy or anger, has the potential to be remembered. When in doubt, just don't say it!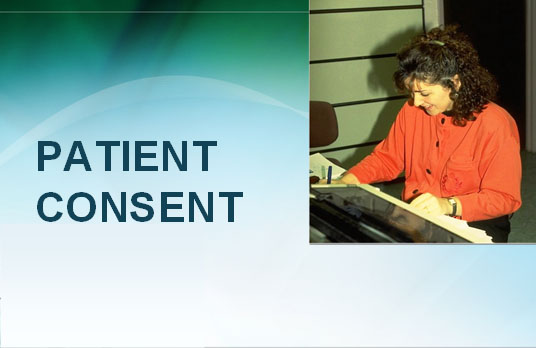 There are many types of consents in dentistry, and sedation consent forms are one example. During a consent appointment, the first question should be, "Is English your first language?" or "Is English your preferred language of discussion?" If the patient's answer is "no," it will be a very short appointment. The patient must then arrange to bring an interpreter to the consultation and consent appointment. I have held consultations where I believed that because a patient was nodding "yes" at almost every point (as opposed to nodding off), it meant that they understood me. Ultimately, they had understood virtually nothing because their first language was an East Asian dialect.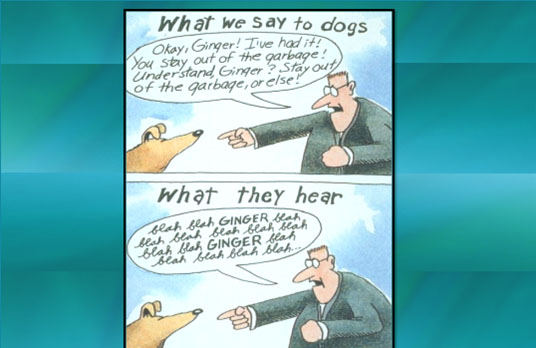 The most important point after communication confidence has been established is for the patient to 100% understand:
Not to drive a motor vehicle, operate machinery, use sharp objects, or make any important decisions for 24 hours. A patient may go back to work but must first sign off on the above.
The most important points for the dentist to adhere to are:
Although the initial question and answer format can be conveyed in the printed word, consent must be discussed verbally with an adequate time allowed for questions and answers. Remember that obtaining consent is not a single event but rather a process that occurs over time.
An oral sedative cannot be administered and then consent to be given later because the onset of the drug's effects will not occur for a few minutes. Why waste time? Why handle all the consents first, and then administer the tablets, pills, or capsules, and then wait even longer? Answer: Because you must.
Never change the treatment plan while the patient is under the influence. For example, extracting a tooth that you said you would initiate endodontic therapy on because you found a crack and realized that the tooth is obviously doomed. So, you take it out without permission, or with "permission" from the intra-operatively sedated patient, or just as bad, the spouse, which of course is not permission at all.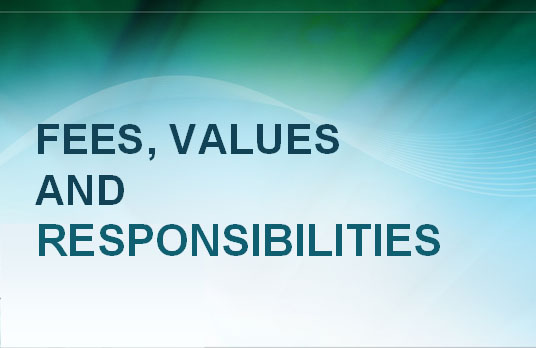 What are the criteria for assessing a professional fee for the reimbursement of a 25-cent tablet (or two or three)? Of course, this is not about the cost of the medication. It is very much about the education and expertise of the dentist, the time and money expended to administer the medication, the responsibility of administering and monitoring the drugs involved, pre-op and post-op, the ability to manage side effects, including a medical crisis, and the challenge of managing not only an uncooperative child but also a parent or guardian who may be equally as challenging, demanding, or skeptical. In other words, what is sedation really worth? Should it be free, because it allows the dentist to be more efficient?
What, then, is the overall value of administering sedation in a dental practice? It depends. Would the dentist even want to treat the patients it may attract? Would the dental team accept it, or be afraid of change? Would it be a practice builder? Is it worth the time, expense, and effort to implement it? Would it ultimately be a wonderful, peaceful, satisfying, and profitable way to help patients, and therefore be exciting and fulfilling for the dentist? Perhaps the best way to answer these questions is to envision the way that sedation can both relax the dentist and create a relaxed dental office environment that can be extended to your patients in a safe, comfortable setting.
Sedation is a wonderful adjunct to the practice and delivery of modern dentistry. Not only is the apprehensive patient a prime indication for consideration, but longer, more sophisticated, and intricate procedures necessitate a cooperative and relaxed patient.
Mel Hawkins, DDS, BScD AN, FADSA, DADBA