Manish Garala, DDS
Dr. Manish Garala received his dental degree in 1996 from the Turner Dental School, University of Manchester, England. He also successfully completed his Vocational and General Dental Practitioner degrees at Hope Dental Practice, Manchester, England. He completed his Postgraduate Degree in Endodontics at Nova Southeastern University with a Master of Science in Education. He has worked in private practice in Texas since 2002 and is an Adjunct Assistant Professor at Nova Southeastern University College of Dental Medicine. Dr. Garala has also achieved the status of Diplomate in Endodontics, following successful completion of examinations from the American Board of Endodontics.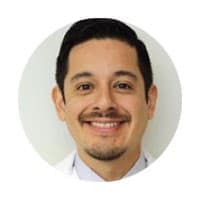 Christopher Canizares, DMD
Christopher Canizares is currently practicing orthodontics in Rome, New York. He completed his specialty training at NYU Langone Health's Advanced Education Program in Orthodontics and Dentofacial Orthopedics. He received his DMD from Boston University Henry M. Goldman School of Dental Medicine and completed a General Practice Residency at Montefiore Medical Center before practicing general dentistry for 5 years.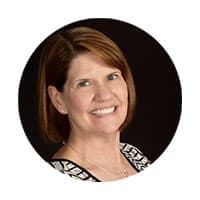 Karen L. Comisi, CDA, FADAA
Throughout her 35 years as a dental assistant Karen has been an orthodontic dental assistant, oral surgeon dental assistant, general dentist assistant, front desk and insurance coordinator and ultimately the Practice Administrator of very successful dental office in New York State. Now she has entered the business world again to work in a newly opening dental office in Mount Pleasant, SC to help a young dentist begin his own independent office. She was one of the first licensed, registered restorative function dental assistants in New York State and is a founding member of the Southern Tier Dental Assistants Society. She was appointed and served on the NY State Board for Dentistry and currently serves as a Board Director for the Dental Assistants National Board. Karen is a member of the American Dental Assistants Association (ADAA), the Organization for Safety & Asepsis Procedure (OSAP), the American Association of Dental Boards (AADB).

John C Comisi, DDS, MAGD
Dr. Comisi practiced general dentistry and dental sleep medicine successfully in Ithaca, NY for 35 years before relocating to Charleston, South Carolina in August 2017 to join the faculty at the Medical University of South Carolina, James B. Edwards College of Dental Medicine where he is an Associate Professor of Restorative Dentistry, the Course Director for the College's Operative Dentistry II (adhesive and esthetic dentistry) Course, Chair of the Oral Rehabilitation Department's Dental Materials Committee, and Infection Control Officer for the College of Dental Medicine. He is a graduate of Northwestern University Dental School and received his Bachelor of Science in Biology at Fordham University. Additionally, he is a respected Key Opinion Leader, author, speaker, and consultant. He has many publications to his credit, including being published in the Journal of Dentistry, General Dentistry, the Journal of Esthetic and Restorative Dentistry, the European Journal of Dentistry, the European Dental Research and Biomaterials Journal, Compendium of Continuing Dental Education and many others. Dr. Comisi is a Master of the Academy of General Dentistry and holds Fellowships in the Academy of Dentistry International, the American College of Dentists, the Pierre Fauchard Academy, and the International College of Dentists.
Lisa Dowst-Mayo, RHD, BSDH, MHA
Lisa graduated magna cum laude with a bachelor's degree in dental hygiene from Baylor College of Dentistry and a master's degree in healthcare administration from Ohio University. She is currently enrolled in a doctoral program for healthcare administration with Franklin University. She is an Adjunct Professor of dental hygiene at Texas A&M University College of Dentistry in Dallas, TX. She is authoring an international textbook for dental colleges with Elsevier titled Power Instrumentation for the Dental Professional due in late 2022. She can be contacted through her website at www.lisamayordh.com. AUTHOR'S DISCLOSURE—This author has no affiliations with any company who would have a gained interest in the material published in this course. There was no corporate sponsor in the making of this course, and the author is not employed by a company that would stand to profit off the publication of this course. All research is presented in an unbiased manner.